Recommended Reads
Top of 2020
Latinx YA
More Book Lists
STEAM Summer Camp 2019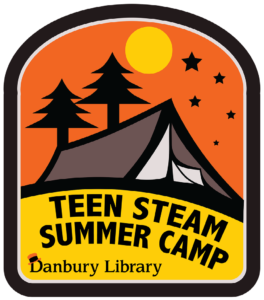 The Teen STEAM Summer Camp is a six-week program for teens ages 13-18 designed to explore topics in science, technology, engineering, art and math. Campers gain in-depth, hands-on experience in STEM fields, art and design, public speaking, research, along with various other professional and personal skills.
Each week, campers engage with a different topic with fun and hands-on workshops led by professional presenters. The camp is a great way to build experience for your college resume, earn community service requirements, discover new interests, make long-lasting friendships, and have fun.
Francis Sanchez has created an awesome webpage to showcase his experience during the 2019 Camp session. Be sure to check it out!
And take a look at the 2018 site made by Jarlene Rodriguez.
Interested in attending the 2020 Teen STEAM Summer Camp? Contact Aurelio Muraca at the Danbury Library for more information.
---
Drivers Tests
If you are taking the drivers' test soon, you might want to check out the DMV Practice Tests. This is a free learning resource, covering every section of your State's current driver handbook. There is absolutely no cost at all for anyone to take the practice tests, and they are available anytime (and mobile friendly) so students can study whenever they can, and at their own pace.
Email Newsletter for Young Adults