About the Sensory Space
Danbury Library's Sensory Space is equipped with a range of furniture and items that provide visual, tactile, auditory, and proprioceptive stimuli.
The purpose of the space is to provide an environment that offers the opportunity to manage stress and anxiety, work through emotions, explore the senses, and improve focus.
Individuals of all ages and abilities are welcome to participate within the space.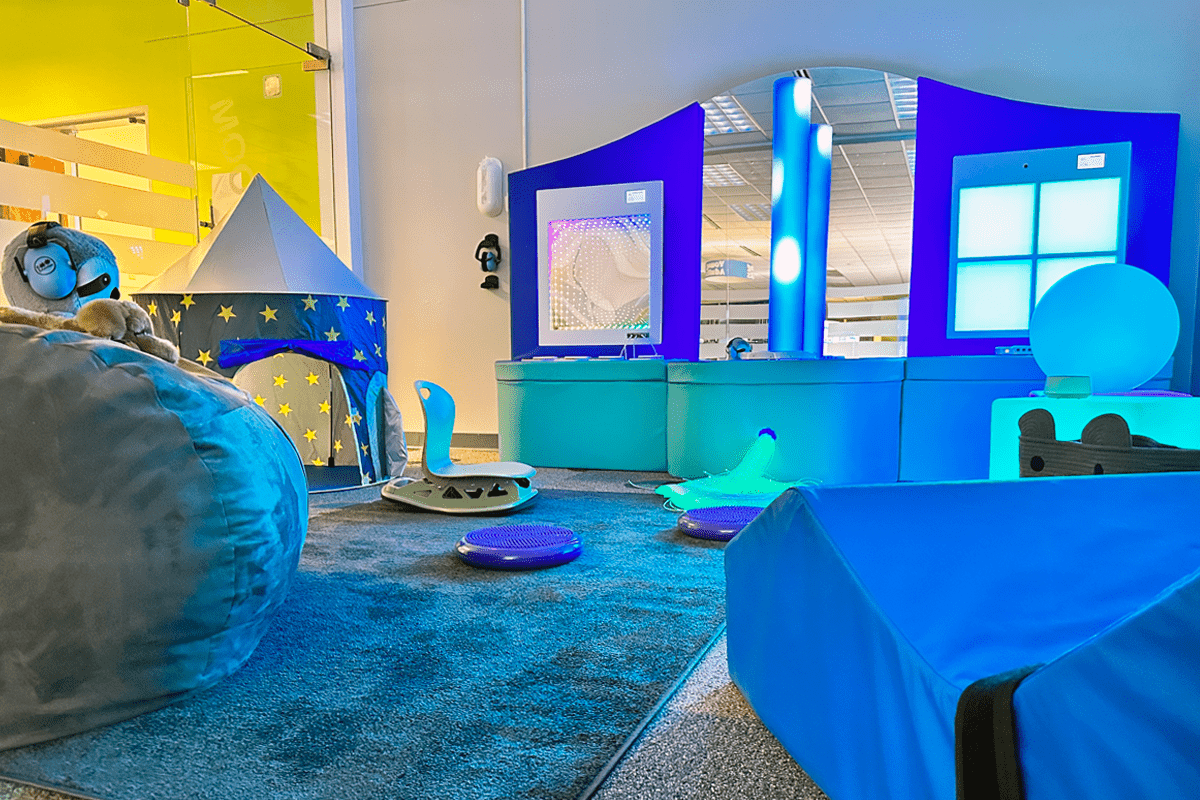 Reserving the Sensory Space
A reservation is required to use the Sensory Space.
It is available for reservation during normal library operating hours.
The room can be reserved in 1-hour increments for up to 2 hours per day.
Children 12 and younger MUST be accompanied by a parent or caregiver and cannot be left unattended in the room.
The space is open to anyone who would find it supportive, but please keep in mind that it is not a general play area.
Please be sure to read the policy in full before your visit and to check in at the Junior Information desk when you arrive.
Things to Know
Recommended group size is fewer than 6 people
Food/drink is not permitted
Shoes may be removed, but socks must be worn at all times
A library card is not required – but we encourage you to get one!
Sensory Space PolicyAppointment Request
Sensory Space Equipment: