Mission Statement
As an essential city asset, the Danbury Library is committed to being:
A welcoming destination
Responsive to the varied needs of our city's diverse community, and
A source of inspiration through words and ideas
Vision Statement
Danbury Library will build lasting community connections by fostering creativity, discovery and personal growth.
Strategic Plan
The Danbury Library's Strategic Plan is a roadmap for the future that will guide the library's goals as an institution for the next five years.
Strategic goals, alongside the library's mission and vision, provide focus and a framework for day-to-day decision making and special initiatives. These goals are rooted in the library's foundational values and feedback from the community.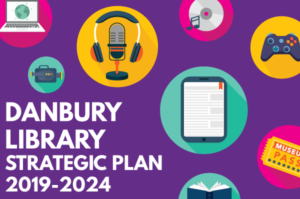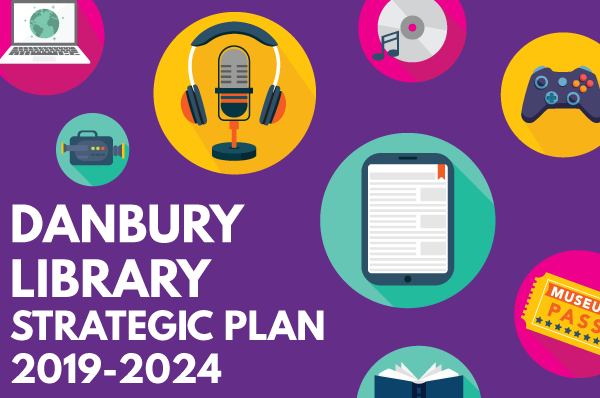 ---