Work From Home – From Here!
Working from home has many benefits, but for some it is still a shared space with children, pets, and other distractions.
That's where we come in!
Reserve one of the library's unique study pods to help you focus. Our 4-person pods are ideal for small meetings when you need to connect in person. For important interviews or video conferencing, reserve time in our video recording studio! With a neutral backdrop and ring light available, you'll be the focal point of your interview.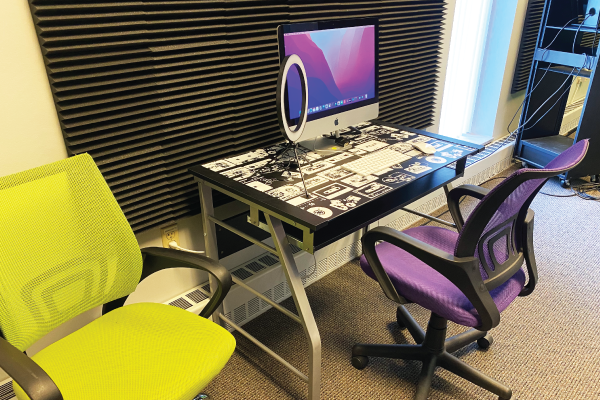 Video Studio
Reserve for up to 4 hours
Mac with built in camera and zoom installed
Ring light and neutral background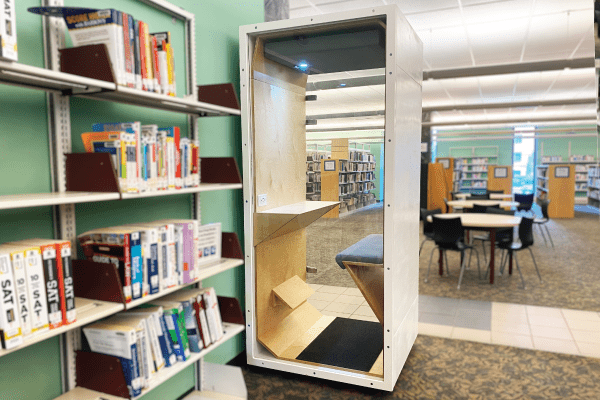 Main Floor Single Pod
Reserve for up to 2 hours
Seats 1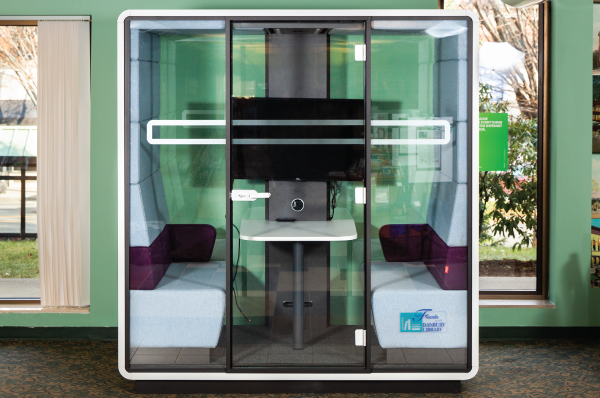 Main Floor Study Pod
Reserve for up to 2 hours
Seats 4
Connect to TV with HDMI or Chromecast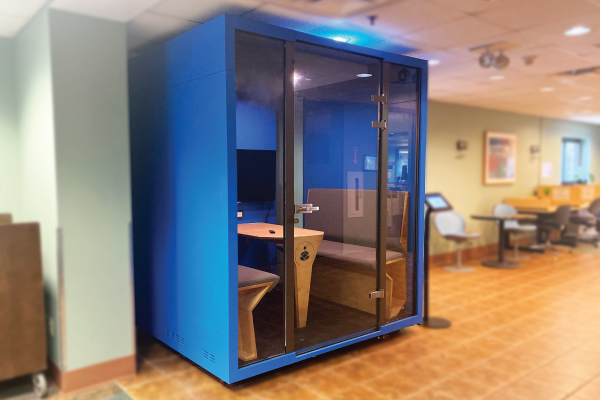 LTC Study Pod
Reserve for up to 2 hours
Seats 4
Connect to TV with HDMI or Chromecast