*Our long time and well-loved teen librarian, Dymphna Harrigan, will be retiring at the end of May 2017. The Teen Council will not be accepting new members until our new teen librarian is discovered!
Members of the Teen Council assist the Junior Librarians with programs — hosting games, putting on plays, or helping with the summer reading program. Members advise the Teen Librarian about book and music purchases, help with office work and are integral to planning teen programs.
The Teen Council of the Danbury Library meets the first Monday of each month in the LTC Conference Room. Although a minimum number of volunteer hours is not required, commitment and follow-up is expected when a volunteer agrees to participate. Preference is given to active members when choosing volunteer activities.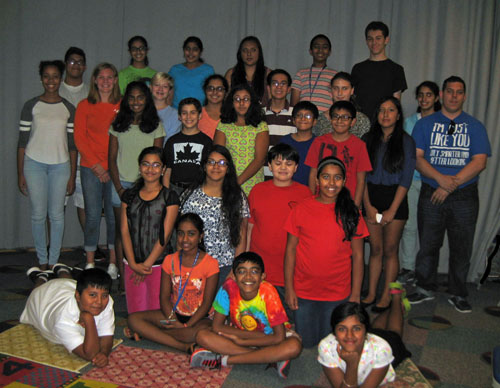 Volunteers may begin any time after 6th grade by turning in all the completed forms. You are required to submit three (3) references. The reference may be faxed, emailed or simply call directly to the Teen Librarian, Dymphna Harrigan. Although it is not necessary that a parent or guardian give permission to have your picture taken, it is necessary that they complete the Picture Permission form. When all forms are returned, you will be added to the list of active teen volunteers. You may download the forms linked below or pick up copies on the 2nd floor Junior Library at the information desk.
For more information and to find out how you can get involved, contact the Teen Librarian, Dymphna Harrigan, at dharrigan@danburylibrary.org 203-797-4505 ext. 7731.