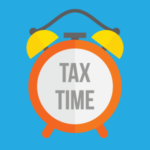 Find contact information for tax assistance programs in Danbury through VITA, AARP, and the local IRS office.
Danbury is a great place to live, work, and play. Visit the City of Danbury website to find out more about our city's local government, arts & culture, parks, economy and more.
Local Schools
Local Colleges & Universities
Community Services
2-1-1 Connecticut is a free health and human service information and referral service, with a continuously updated database of more than 4,000 agencies and 40,000 programs and services. Free, confidential assistance is available 24 hours a day, 7 days a week, every day of the year online at 211ct.org and over the phone by dialing 2-1-1.
CT Prepares is a free emergency mobile app, provides Connecticut residents with information and alerts in emergency situations, and also gives preparedness tips in advance of an emergency.
Danbury Food Collaborative – United Way
The Danbury Food Collaborative brings food pantries and congregate meal providers together to address the needs of the City's food insecure residents. Resources, including a Guide to Accessing Food that gives precise information on where to find free food in the area, available here.
Comcast Internet Service
Comcast is offering free internet service to qualified low-income families through their Internet Essentials program.
DMV Appointment Guide
Create an appointment to visit the Department of Motor Vehicles through Connecticut's DMV portal.