Browsing Appointments
Appointments are required to access and browse our Junior Library or Movie, Music, & Language Center.
One person is admitted per appointment with the exception of junior floor appointments, which allow in up to five family members. Children visiting the junior floor must be accompanied by an adult.
A mask that covers nose and mouth must be worn through the entirety of your session and please practice social distancing inside the library.
The library's main floor is now open Monday to Friday from 10am to 6pm. From the main floor, you can browse through new additions to our collection, make a fine payment, pick up your holds, or speak to one of our library staff.
If you do not wish to visit the library, you can still view lists of new books through our online catalog, pay fines online through your library account, pickup books with curbside pickup, and view our staff recommendations in virtual bookshelves!
Schedule AppointmentNew BooksVirtual Bookshelf
Computer Use and Faxing
Computer and laptop appointments are limited to one hour. Faxing appointments are limited to 30 minutes. Only one appointment may be made per day.
Please try to arrive as close to your appointment start time as possible. We cannot extend your session beyond the hour if you are late.
A mask that covers nose and mouth must be worn through the entirety of your session.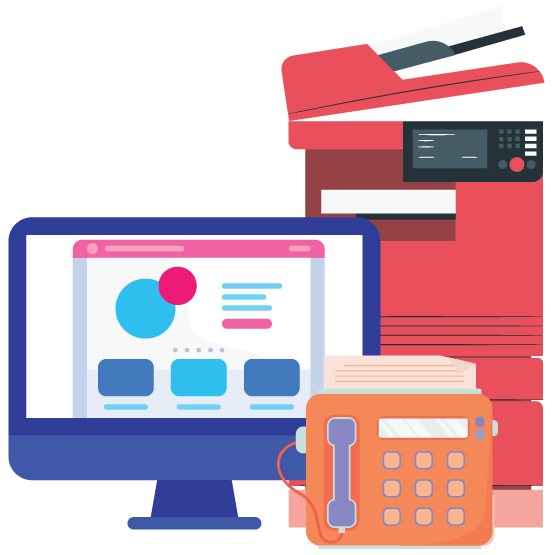 Copier & Fax Costs
| Service | Cost |
| --- | --- |
| Black & White Copies | 15¢ per page |
| Color Copies | 50¢ per page |
| CT and Toll-free Faxes | $1.00 per page |
| Long Distance Faxes | $1.50 per page |
| International Faxing | Not Available |
---
Printing
Print and pay from home with your phone, tablet, or computer and pick up your documents at the library during curbside hours. Credit card or MobilPay accepted.
Print from Phone/Tablet
Install the app "Princh" for Android or iOS
Open document and share it with the Princh app
Choose the library printer ID (103037) and your printing settings
Pay from your tablet/mobile device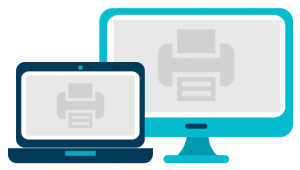 Print from Laptop/Home Computer
Open a browser and go to print.princh.com
Choose document and the library printer ID (103037)
Choose your printing settings
Pay from your laptop/computer
Frequently Asked Questions
How much does it cost to print?

After you have uploaded your document to print, you can choose to print in black and white or in color.
Black and white copies are 15¢ per page and color copies are 50¢ per page.

What payment options does Princh offer?

Current payment options include credit and debit cards, PayPal, MobilePay, and Swish.
Coming soon are Apple Pay and Google Wallet.

How do I pick up what I have printed?

Your printed materials can be picked up using our curbside service weekdays from 10am-6pm.
Please retrieve your print jobs within 48 hours of sending them to print.
Unclaimed printed material will be discarded after a week.

How do I print a webpage or email from a laptop or desktop computer?

Since Princh requires you to upload the content you wish to print, the easiest way to print the body of an email or a webpage is to save it as a PDF first.
To save as a PDF, you can go through the motions to print as you normally would if you had a printer in your home, but choose "Save as PDF" in the area that you would select a printer.

Will my printed documents be seen by anyone else?

Although library staff protect patron information and privacy, documents do not print with a cover sheet and will be viewable by library staff.
Please be mindful of this when printing private information.
Library staff will ask you to identify the content of your print job for pickup.

I don't want to print from my personal device, can I still come in and use a computer to print?

Library computer use, scanning, and faxing is available by appointment only.