Summer Reading Lists 2018 – Danbury Public Schools
6th Grade7th Grade8th GradeEnglish 1English 2English 9RAP LiteratureAP English
---
Get ready to rock this summer at the library! Join us for a summer full of exciting programs and great summer reading! Click here for a full calendar of this summer's events and programs for teens.
Libraries Rock! Reading Club
Submit all reading and spend your book bucks before the 17th of August.
Log the minutes you spend reading this summer by signing into your Wandoo Reader account!
Register with the first part of your school e-mail address as your username and "dplrocks!" as the password. Don't have a school e-mail? Use your first name, last initial, and your favorite number.
Access Wandoo Reader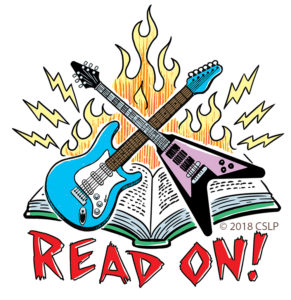 How does it work?
Read whatever you like, and then record what you read through Wandoo. Your goal is to read 14 hours this summer, but there is no upper limit!
You win a book buck for every two hours you read. You can purchase prizes with your bucks, OR use them as tickets for prize drawings. We have some great prizes you can win, including music classes, a studio recording session, a limousine ride to school with your friends – maybe even a new book by your favorite author!
You can read your books in any format you like, anywhere you happen to be. Your required summer reading books count, too – and we have them here in the library.
Redeeming for Prizes
Talk to a librarian in the Junior Department to collect your book bucks and select prizes!
Save up for big ticket items or use them to enter raffles for some awesome Danbury activities and perks.
Troubleshooting
Forgot Wandoo Reader Password

On the login page, click "I forgot my password." Type in your e-mail address and you'll be e-mailed instructions to reset your password.

No computer/internet access at home

No computer at home? No problem. Our teen volunteers will be in the Junior Department all summer long to help you create an account, log in your books, and complete challenges!

Managing multiple children's accounts

As a parent, logging reading for multiple children can become tedious! Use the family management portal to easily switch between your children's accounts.
Mayor Boughton's Reading Challenge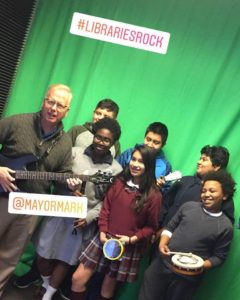 Are you up for a challenge?
Students in grades 6-12 can read for at least two hours each week during the summer to be invited to a special recognition ceremony with Mayor Boughton in August.
Be sure to log your reading in Wandoo for each week that you read.
Governor's Challenge
Complete the governor's challenge by filling out this summer reading log.
Want to know a shortcut? Mark in your online reading log when you've finished reading a book. Once you're ready to submit your reading log for the Governor, navigate to the "books" tab in your Wandoo account. Right across from "My Books" you'll find a link that says "Print Logs." Attach this print out to your reading log and hand it in to your teacher when school starts!
---
A special thank you to our 2018 program supporters:
Arthur Murray Dance Studio, Barbara & Victor Rodriquez, Danbury Fire Department, Cross Culture Kombucha, Danbury Library Teen Volunteers, Danbury Music Learning Center, Elefant Bakery, FRIENDS of the Danbury Library, Green Light Limousine, Guitar Center Danbury, Il Bacio, League of Extraordinary Roboticists, Mayor Mark Boughton, Regional YMCA of Western CT, Sahaja Yoga Meditation, Sky Zone of Bethel, The Children's Movement Center, The Palace Danbury, Thom Uliasz, William Mattison