Summer reading isn't just for kids. We have a great summer planned at the library for adults too!
This year's theme is "Libraries Rock" and we're offering both fun and thought provoking programs that we think you'll enjoy. Click here for a our online calendar full of summer events geared towards grownups or folks of all ages.
Summer Reading Challenge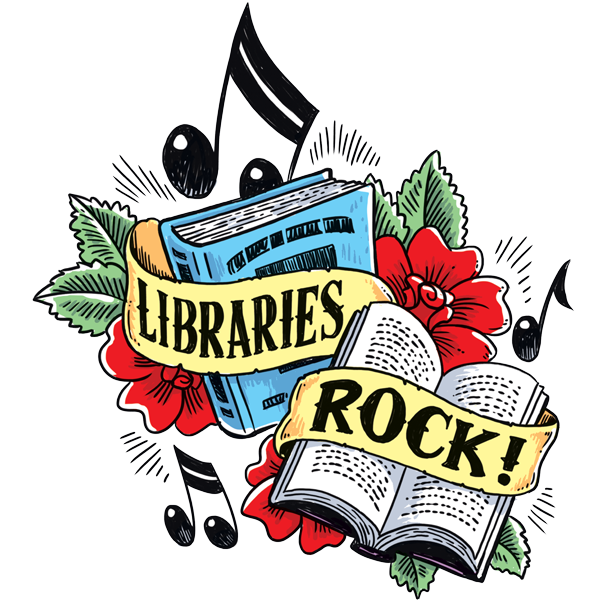 Participate in the Adult Summer Challenge by picking up a card on the display of the library's main floor or create an account by registering through Wandoo Reader online (navigate to the "Challenges" tab once registered).
Complete any five challenges this summer to become eligible to win an Amazon Echo, tickets to local shows, dance lessons, Visa gift cards and more!
Be sure to submit your completed challenges by 2pm on Friday, August 17th.
Deposit your completed challenge card in the box on the adult reading display on the main floor. Please be sure to PRINT your name, phone number and email address legibly so that we can let you know if you're a lucky winner!
Helpful Links & Downloads for Challenges
---
A special thank you to our 2018 program supporters:
Arthur Murray Dance Studio, Barbara & Victor Rodriquez, Danbury Fire Department, Cross Culture Kombucha, Danbury Library Teen Volunteers, Danbury Music Learning Center, Elefant Bakery, FRIENDS of the Danbury Library, Green Light Limousine, Guitar Center Danbury, Il Bacio, League of Extraordinary Roboticists, Mayor Mark Boughton, Regional YMCA of Western CT, Sahaja Yoga Meditation, Sky Zone of Bethel, The Children's Movement Center, The Palace Danbury, Thom Uliasz, William Mattison